News: the designs are in!
Palestinian architect Danna Masad has completed plans for a green building constructed with compressed earth bricks . Australian designers Hana Hakim and Kathrin Wheib base their interior plans on the Palestinian Souk, a lively space full of color, pattern and light. Fawz Abuhijleh through the Technical Assistance Program of the Middle East Investment Initiative provided the Action Plan for establishing the country kitchen restaurant and the Rural Women's Association is contracting with the Episcopal Technological and Vocational Training Center to provide management and hospitality training for the restaurant and guesthouse.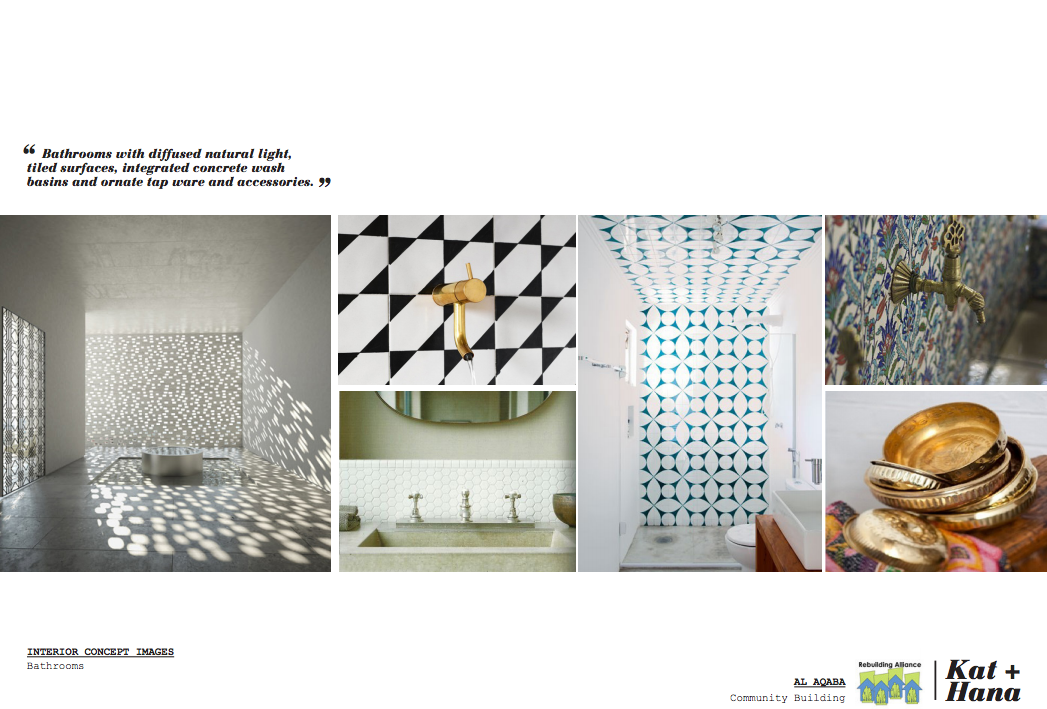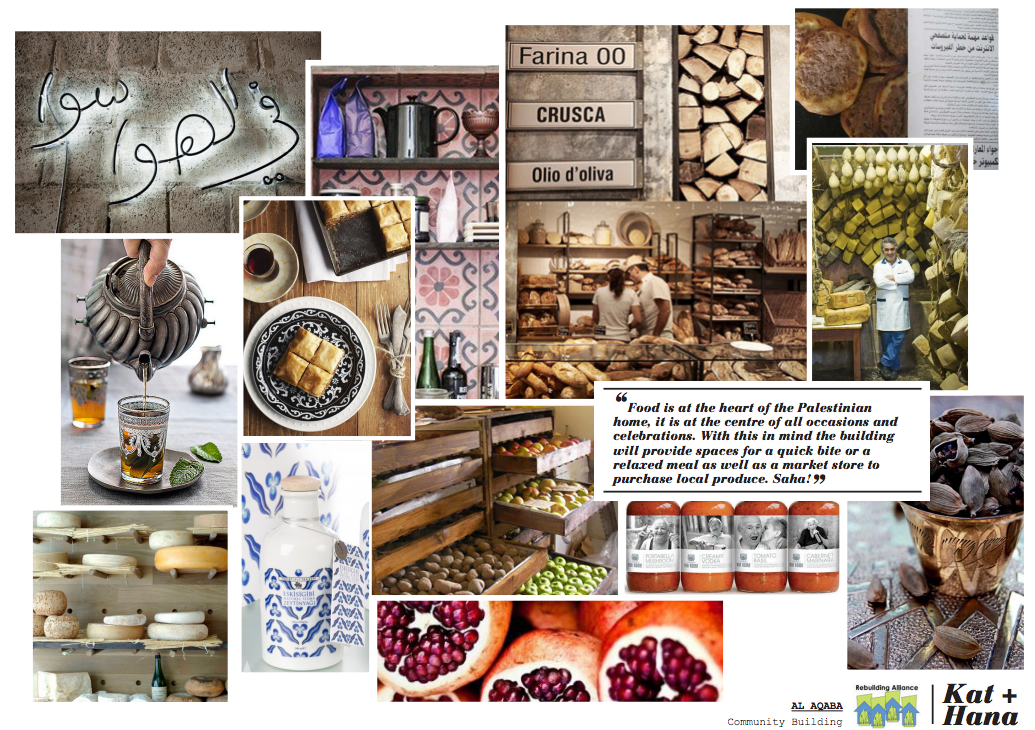 Summary
Will an all-green buildings to house the businesses of the Rural Women's Association bring jobs and help keep the bulldozers out of Al Aqaba by attracting visitors? We think so! The local women are savvy leaders! They oversee a kindergarten, guesthouse, sewing co-op, and factories for cheese and tea. A Palestinian architect and Australian designers have plans in hand for the wedding hall, country kitchen and restaurant. Help build an environmentalist's dream space for Al Aqaba and the surrounding community to work and socialize.
What is the issue, problem, or challenge?
Al Aqaba Rural Women's Assoc. represents all the women in the countryside of the northern Jordan Valley. The Palestinian rural economy is stunted by military administration, demolition orders and lack of access to water. In spite of this, the women are quite resourceful. Income-producing projects are their first priority in the new center: a restaurant for local and international visitors and a community hall for rental to host weddings. On their wish list: an ice cream shop and a yoga room.
Potential Long Term Impact
Good design defies demolition! Al Aqaba is a model village in the Jordan Valley with a vibrant kindergarten that brought 20 countries to invest here, from tea and cheese factories to a sewing cooperative to a guest house. Internationals visit weekly. A new prenatal clinic, funded by Rotary International, will draw even more visitors to Al Aqaba. This Community Center will welcome guests and guide local development. The economic and diplomatic benefits will ripple through the region.