Susiya
Thank you to Christian Peacemaker teams for making this incredible video!
Despite the threat of imminent destruction, the residents of Susiya continue striving for a better future and investing in the younger generation. This village in the South Hebron Hills was completely demolished twice before and faced many other struggles throughout the years. Now, when they were finally hoping for a chance to have their village recognized, an Israeli High Court judge decided that the army can destroy any unauthorized construction. The looming expectation of the demolition orders for all the village's structures haven't stopped the residents of Susiya from running various programs and activities for their children. These activities also serve as a message to Israeli authorities and settlers that the village won't surrender and give up their dream and right of continuing to inhabit their land. It is also part of a general advocacy campaign that has raised Susiya's profile, and so far, is seemingly playing a major role in deterring demolitions.#savesusiya

Posted by Christian Peacemaker Teams - Palestine on Thursday, July 2, 2015
On Wednesday, June 24, the children in Susiya made Pinwheels for Peace to send a message of hope to the world. They wrote down what peace means and drew what it looks like, then fixed the paper edges to make their message turn in the wind. They wrote,
"Justice, safety, no attacks, playing with our friends happily and freely, reconciliation, happiness, love, no occupation, birds, freedom, joy, family and home."
Please help their dreams for a more peaceful future come true. Please email your senators and representative, more information below.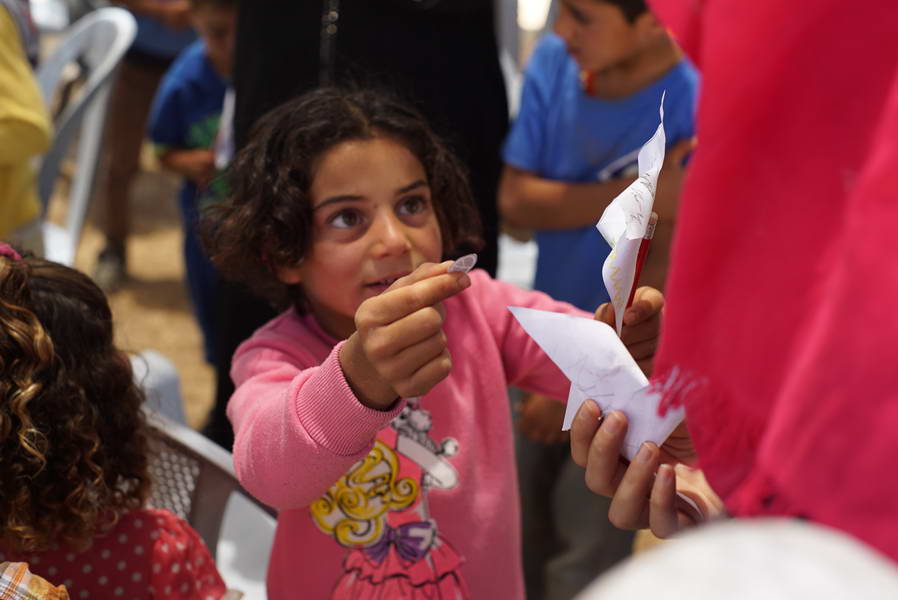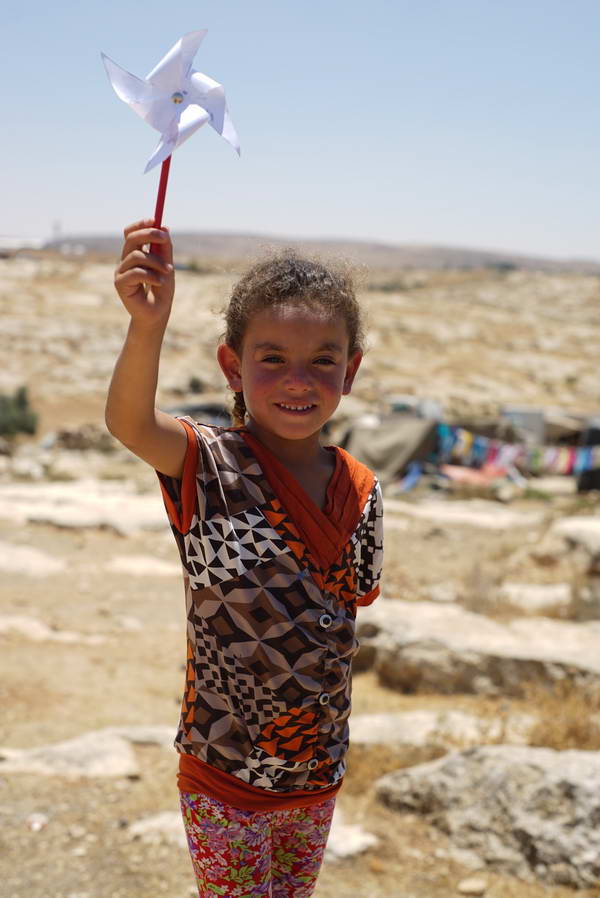 Pinwheels for Peace simply require a paper and a pencil - and it helps to have crayons or markers. Here are the instructions. On one side of the paper, children write down what peace means to them, writing their feelings about war/peace/living in harmony. On the other side they draw their feelings about peace. Parents working with their children have described this as life-changing ... it is amazing how deeply the exercise touches adults ... it awakens our responsibility to realize their very real vision on their behalf.
Here's a map of all the Pinwheels for Peace to date: http://pinwheelsforpeace.com/pinwheelsforpeace/locations.html --- Al Aqaba Village is on the map since 2008 and their campaign was very effective.